to other
conferences

to Annual
schedule
TO LOVE AND SERVE:
GOD AND NEIGHBOR

June 16-19, 1994

Geneva College, Beaver Falls, PA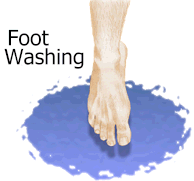 The mission of Celebration is rooted in Jesus' summary of the law -- to love God with all our heart, soul, mind, and strength, and to love our neighbor as ourself (Mk 12:28-34). Jesus' words reveal that love of God and neighbor is a passionate pursuit, engaging every aspect of our humanity. But what does it mean to love with "a pure heart fervently"? Is it really possible to remain faithful to our convictions without diminishing people whose beliefs are different from ours? And just who is our neighbor?

We will explore, through vibrant worship, challenging teaching, and practical small group work, how to apply this fundamental Gospel principle to the varied lives and ministries to which God has called each one of us.


For more information about the Conference, e-mail us, write to us, or call us:

Celebration
Conference Administrator
PO Box 309
Aliquippa, PA 15001
Tel. 724-375-1510
Fax 724-375-1138

Learn about our latest annual conference.
to other
conferences

to Annual
schedule